The Vapir Rise shows up at my door and I dig right in. I knew what to expect, I'd read the reviews, last year even. I was up-to-date on the buzz.
General opinion was mostly right. I was able to get vaporizing right away with no learning curve. Bag and whip.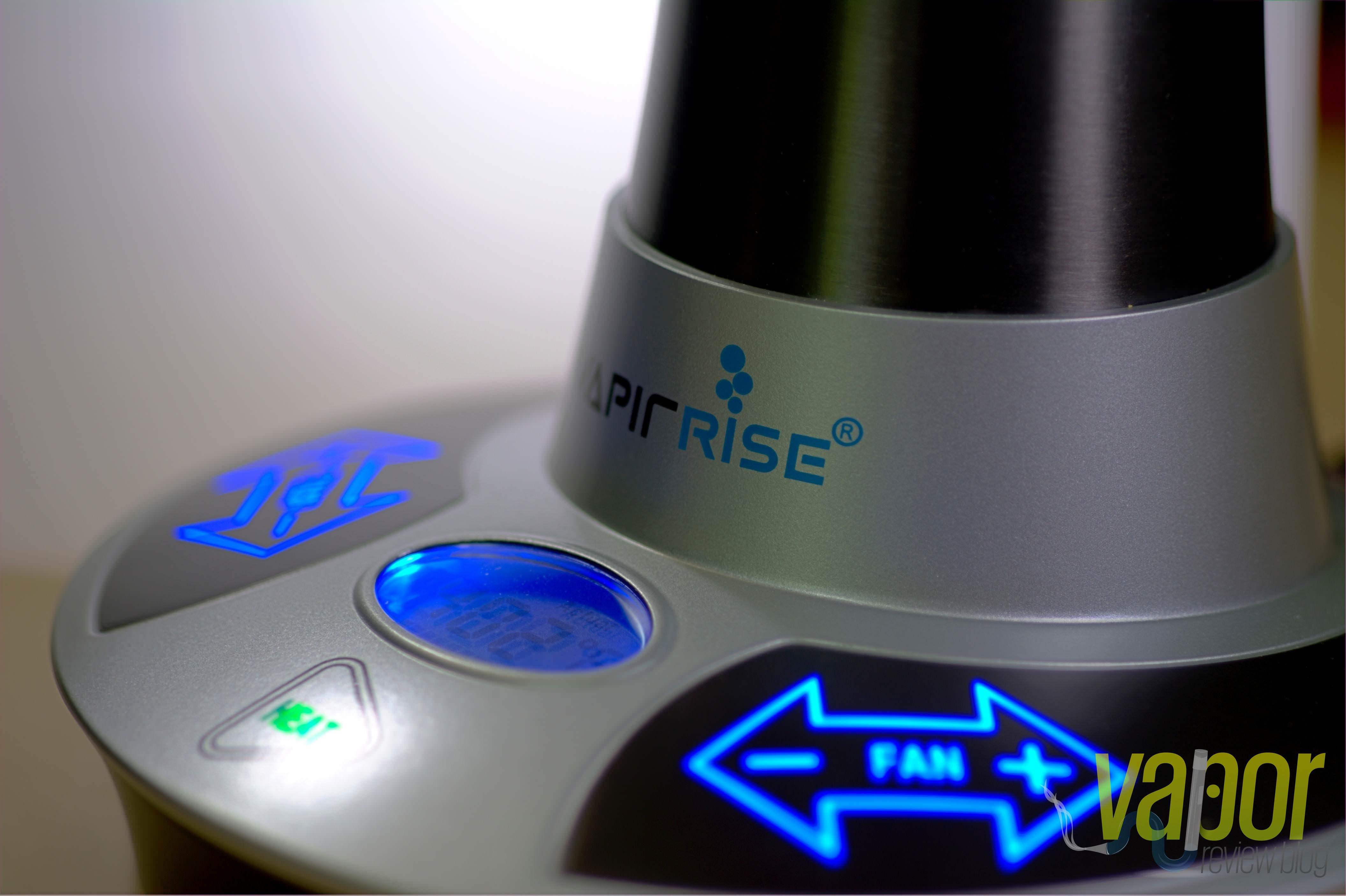 An overview of what to expect:
Well packaged
Easy to set up
No learning curve
Whip and bag functionality
Bag open/close valve very stiff, obnoxious to use
Fan required to run while heating
Maximum temp 400F
Slight electrical whine while on
Metal parts get HOT
Herb chamber is big, but includes a built in spacer
A LOT of wrist action required to attach herb chamber
Most of these points have been discussed ad nauseam. If you're a devoted vaporizer enthusiast, the Vapir Rise will lag in comparison to other similarly priced desktop vaporizers.
If you're just getting into vaporizing or are looking to introduce someone else to vaporizing, the Vapir Rise makes an excellent choice.
Unboxing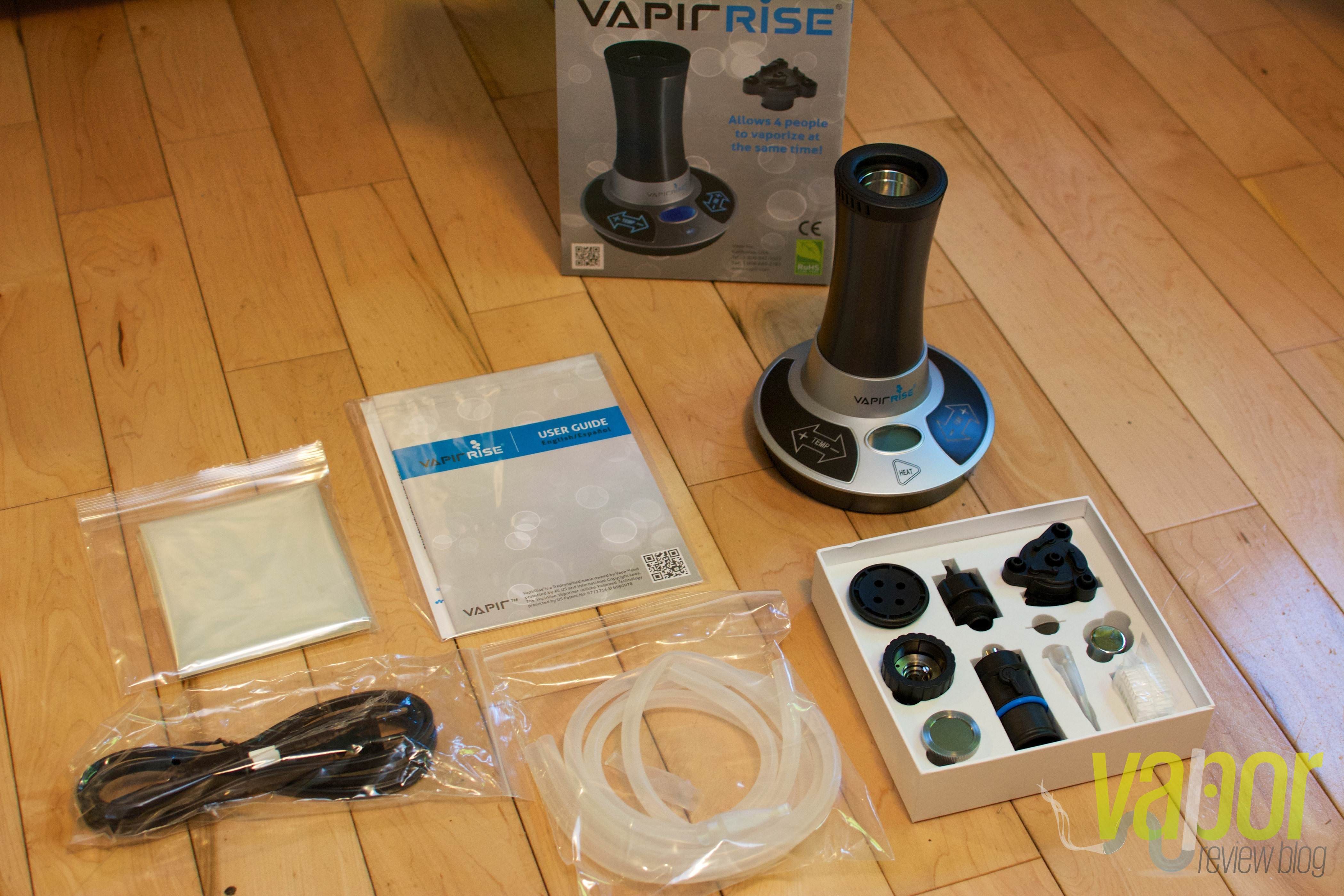 Build Quality
The Vapir Rise has a mostly plastic outer housing, a ceramic heater and stainless steel herb chamber/screen.
Controls
The temperature, fan, and heat controls are touch (not pressure) sensitive. Your fingers will work, most gloves will not.
A hot dog will work… if you don't want to use your fingers.
Herb Chamber
A stainless steel screen on a "plunger" in the top chamber sits on top of the herbs in the bottom chamber when fully assembled. A special sleeve is required to open a hot herb chamber. The sleeve is easy to use and has a satisfying click when attached to the herb chamber.
Vapir has impressively designed an herb chamber that cooks the herbs evenly every time without the need to stir.
Heat Up
Under a minute to max temperature from cold.
HEPA Filter
Comes with two filters, kudos to Vapir. Air filters keep the dust (etc…) in the air from being cooked and inhaled in the air path. I saw a small buildup on my filter after a week of use.
Bag
The Vapir Rise bag is easy to assemble and disassemble using the provided instructions. It was easier than I expected.
The valve on the bag is uncomfortable to operate frequently, its too tight. The bag latch is easy to clasp, even though it still spins freely the bag maintains its seal.
Whip
The whip is adequate. The plastic mouthpiece is surprisingly durable.
Noise Level
The Vapir Rise has a slight electrical whine when on, even when not heating. When the fan is on full, the sound is similar to (slightly quieter than) a hairdryer on low.
Temperature Range
150F – 400F
Power Switch
Located on the rear.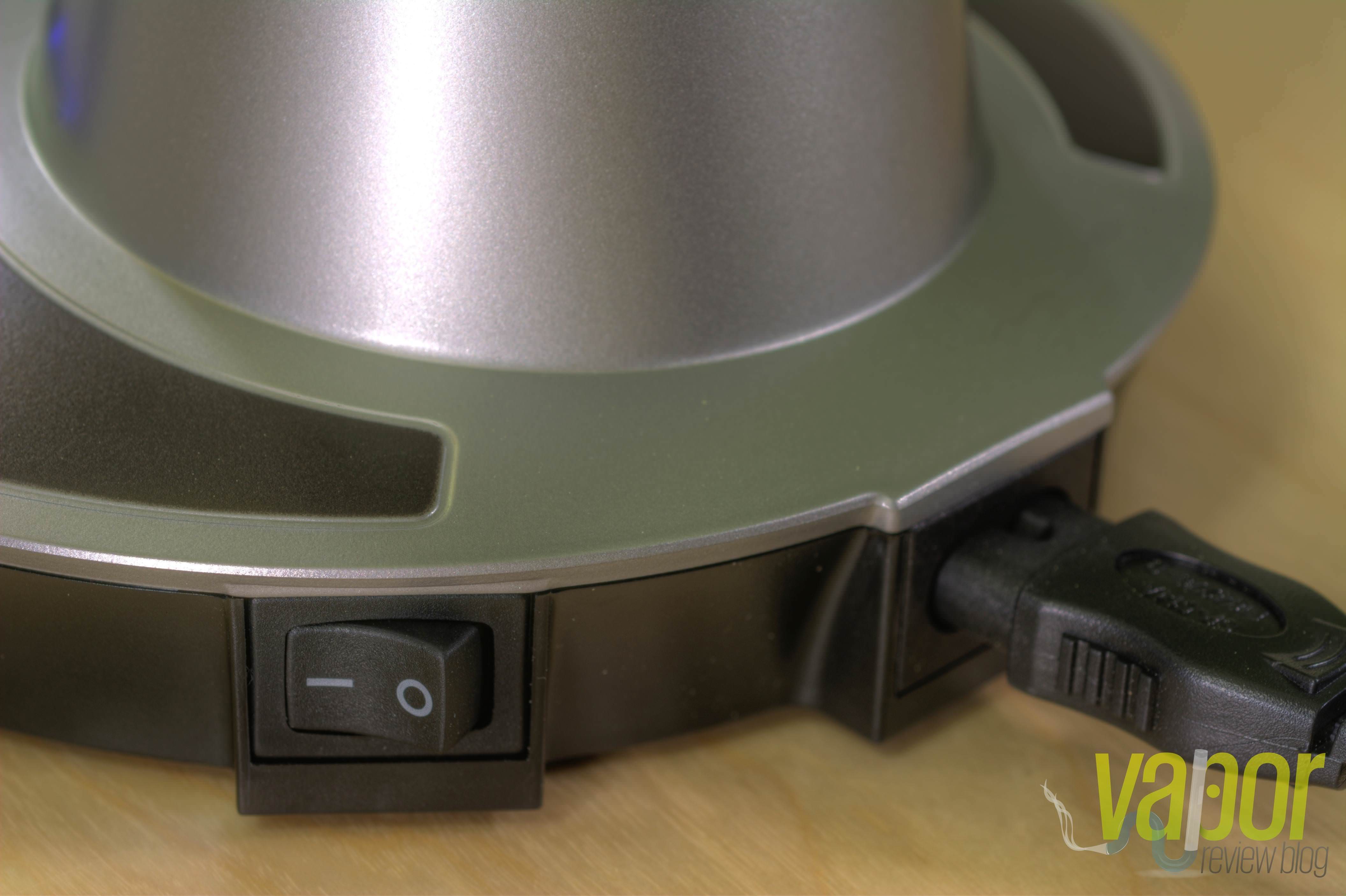 Multi-whip Adaptor
Very loose fit onto the herb chamber, I wouldn't recommend using the multi-whip adapter.
Vapor Quality
The taste is clean, at 400F a steady stream can be seen coming from the whip. A bag clouds up to a medium/light consistency.
In terms of vapor intensity, the Vapir Rise will not be able to deliver a thick "hit" like other mid range desktops. It will instead deliver a consistent stream of pleasant to fair tasting (depending on the herbs) vapor.
Value
The full kit is well packed with spare screens and a spare HEPA filter.
At $250 the Vapir Rise is well priced for someone who wants to jump right into vaporizing with no prior experience. Experienced vaporizer enthusaists may want to look at similar (or lower) priced desktop options that emphasize heater power in place of ease of use and a novice friendly experience.
Wrap Up
The Vapir Rise should not be overlooked. It provides the right amount of hand holding to help new users enter the vaporizer world. More experienced users are likely to quickly "outgrow" the Vapir Rise, I'd recommend looking into the Da Buddha Vaporizer or Vaporbrothers Vaporizer.
You can pick one up for $249.99
Feedback
Have a Vapir Rise? Something to add? Disagree?
Drop a note in the comments, feedback is always welcome. Say "Hi" on Twitter and Instagram!
External Resources