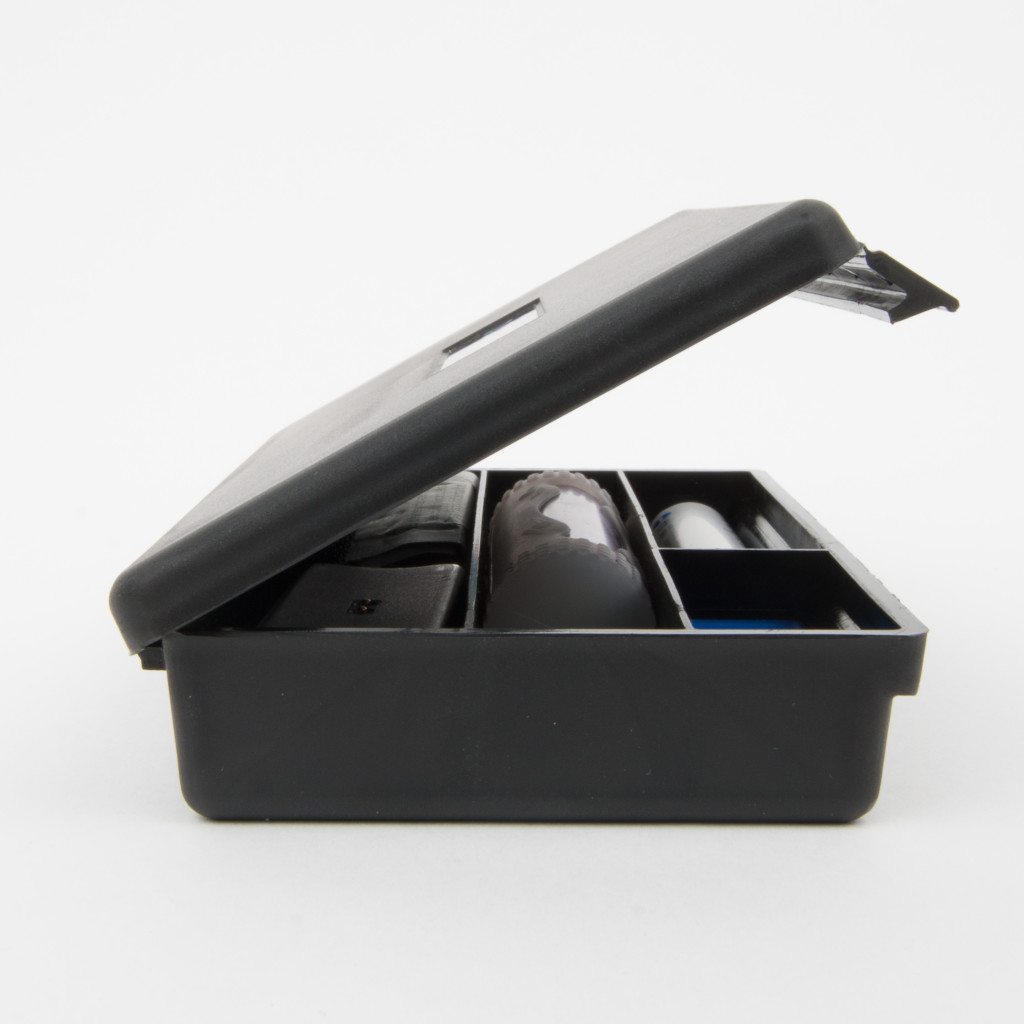 I am not a man who needs to carry a box of vaping accessories with me.
Pack up the Pax 2 and I'm good to go.
But the time comes, and I've had it happen to me: A friend offers you some wax, or a bit of herb. You need somewhere to keep it…
I've had many solutions in the past – a ziplock bag, a folded piece of parchment paper, some were more effective than others.
Then I saw the Bhanga Concentrate Kit. Jesus, look at all those compartments.
Maybe I just can't help myself around little compartment kits.
It helps that you can put your concentrates in every single compartment.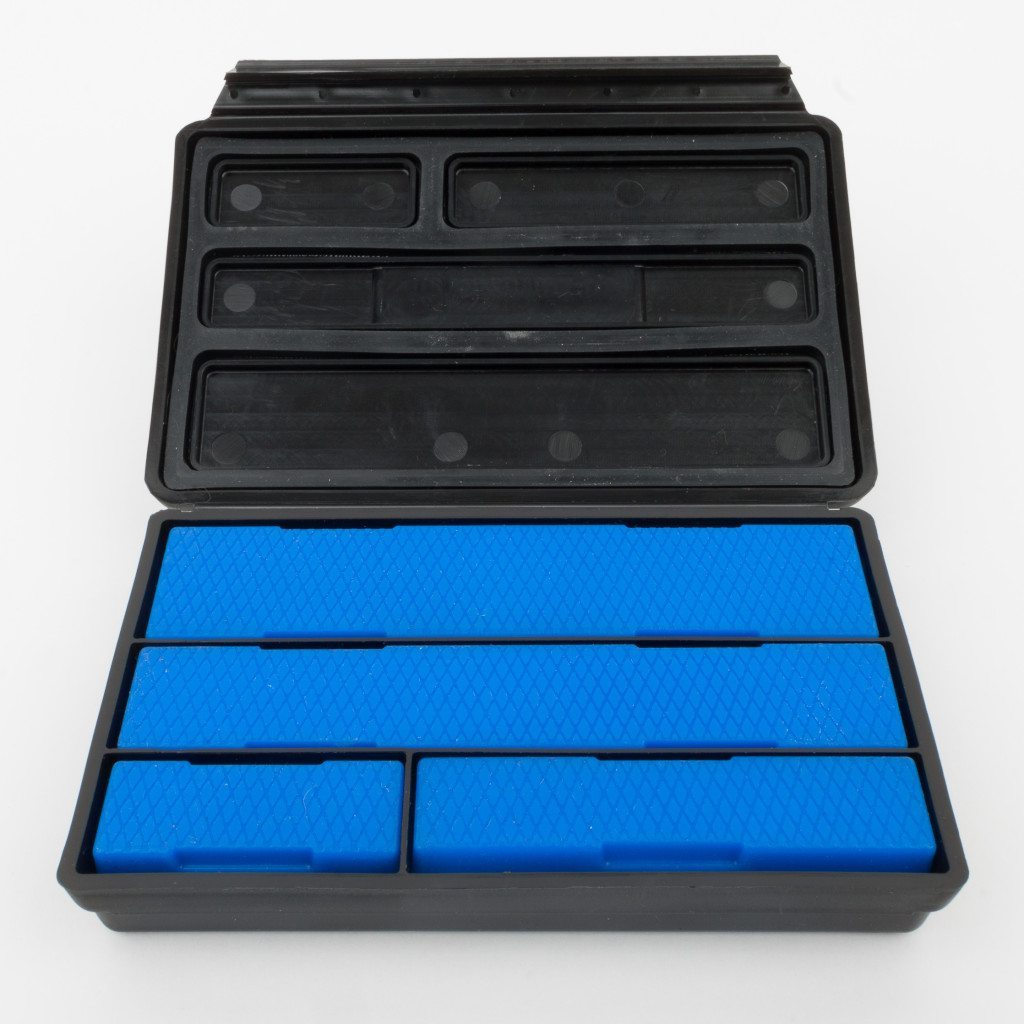 Now I'm a man who carries around a box of vaping accessories.
The Breakdown
The Bhanga Box is a smallish (5.3″ x 3.3″ x 1″) airtight compartment box. The concentrate kit version comes with silicone inserts for all four compartments.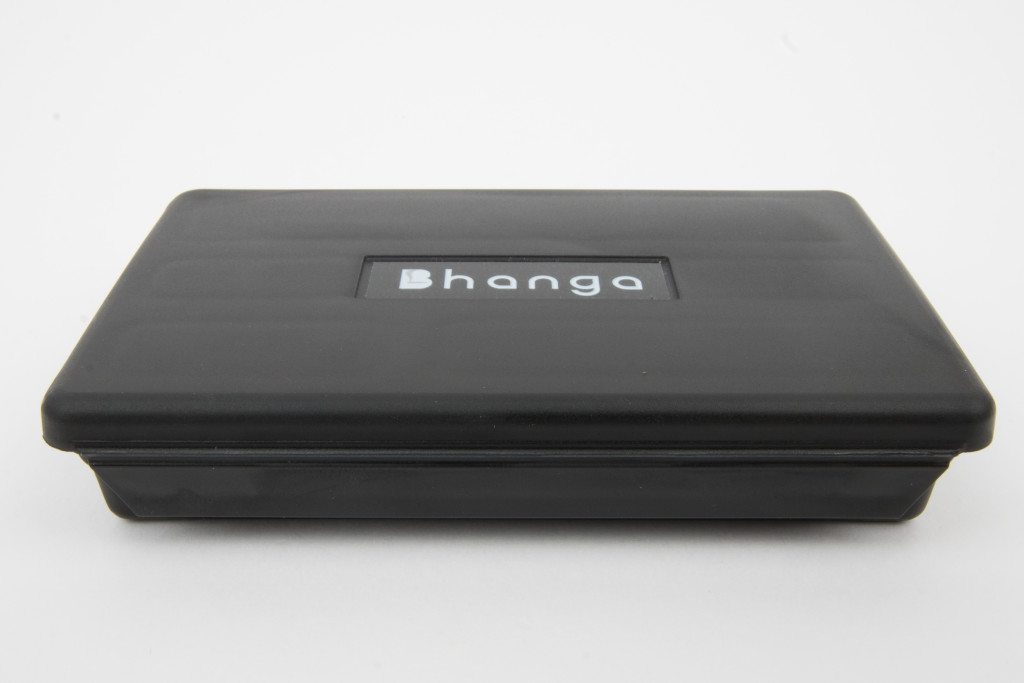 The silicone inserts are removable. Each compartment has two inserts, a top and a bottom.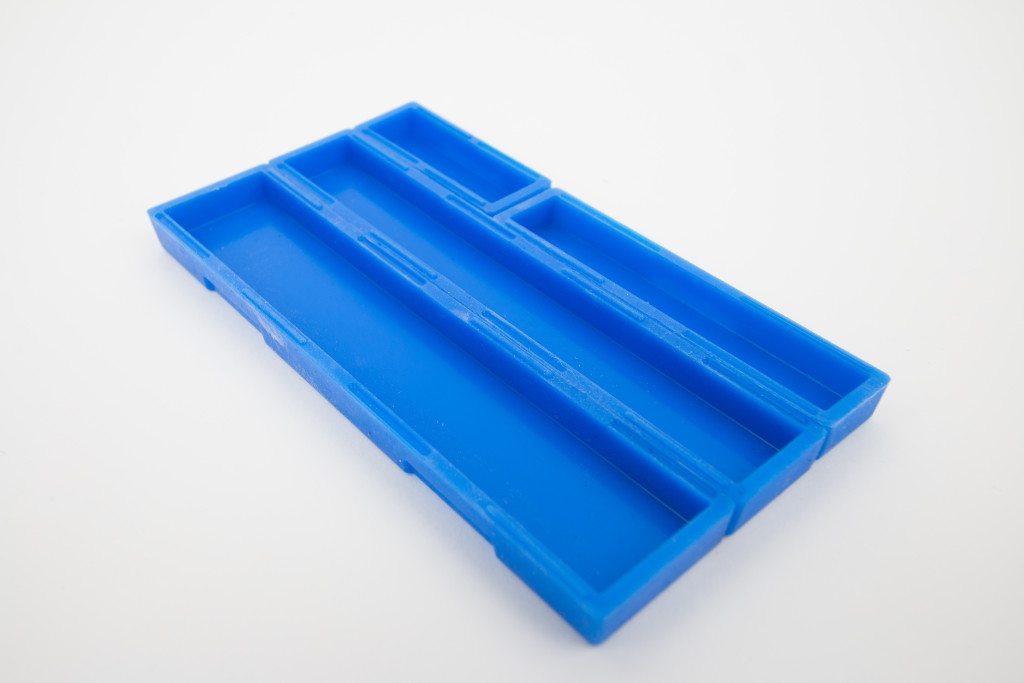 You can fit a pack of rolling papers in the largest compartment. If that's your thing.
The rest is up to your imagination.
How I Use It
Let's put it this way, I keep some shatter or wax in the Bhanga box, but it's a pea sized amount. Not enough to justify carrying this massive box around with me. (Didn't I call it "smallish" before???)
I pulled out all but one of the silicone inserts and replaced them with:
Vape Specific:
1x Pax 2 Charging Brick
Batteries:
1x 18650 Battery
1x AA Battery
Accessories:
4x Alcohol Wipes
1x Nylon Brush
1x Mini Dabber
There is still a little bit of room left over for small odds and ends. It doesn't all NEED to live in the box, and if I get gifted a nice juicy nug I'll just dump some stuff into my backpack and store it in the airtight Bhanga Box. For once my backpack won't smell floral.
Ultimately I love having such a modular little box to carry my vape stuff all in one place, and it can also carry concentrates, added bonus.
For those curious, the 18650 Battery is for the Arizer Air and the AA is for my camera mounted microphone which gives me almost no warning before dying. Carrying the batteries in an airtight(ish) case means I'll never have to worry about them getting damaged or wet in my backpack. Normally I have to carry them in battery cases or ziplock bags.
Do I always carry my Pax 2 charger with me? No, I just happened to really be into my Pax 2 around the time I started carrying the Bhanga Box.
Durability wise, this thing is a solid box. It's pretty thick ABS plastic. This is the Pelican Case of concentrate tins.
Is the Bhanga Box worth it?
$49.95 for the concentrate kit. You get:
1x Bhanga Box
8x Concentrate Inserts (two to make a compartment)
1x Dabber Poker Scooper tool (I totally didn't talk about it, it's a little steel shovel, mine is dirty because I was using it)
If you're a creative type and can fill the slots you don't need for concentrates with other stuff you'll get a ton of utility out of this thing. It's designed to jive with a bunch of smoking accessories such as papers, lighters, etc.
Worth it for me? Yup.
You can pick one up from Bhangagoods.com