My initial experience with the Magic Flight Launch Box encountered limitations with producing dense vapor draws, whether used "natively" or with the glass stem. Due in part, to both, my lung capacity and comfort level of inhaling higher temperature vapors. As with many other vaporizers units, water cooling often remedies the issue and the Magic Flight Launch Box is no exception.
If you have not yet had a chance to read my full review of the portable vaporizer, please do so by following this link. In the review, I mention the innovations this designer has made from grinders, to power supplies. In today's review, I will share my thoughts on the Magic Flight Water Pipe Whip.
About the Water Pipe Whip Adapter?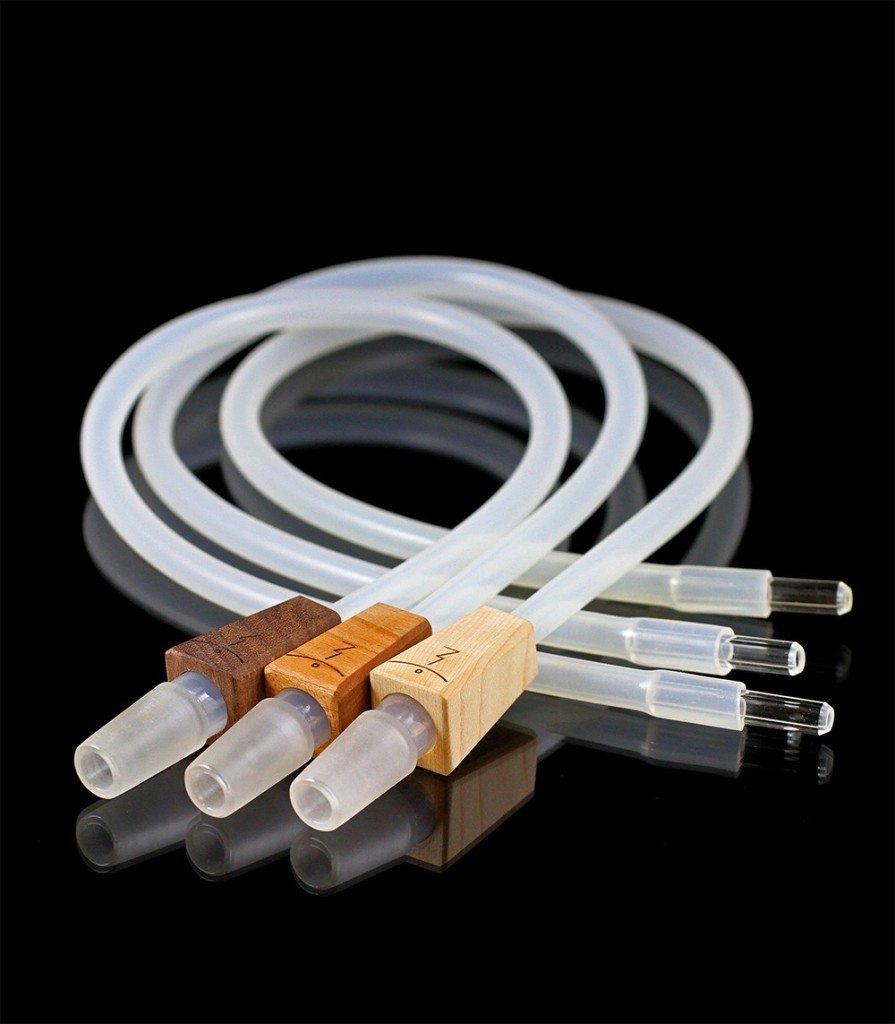 Easily stored in the provided pouch, the Water Pipe Whip comes in three finishes, Maple, Cherry or Walnut to match your Magic Flight Launch Box.

On one end of the whip is a 14mm ground glass connection for your waterpipe with wooden cover and Magic Flight Glyph laser engraved. Note: They also sell a 14mm to 18mm adapter for larger waterpipes. As a word of caution, the male end which connects to your Magic Flight Launch box is not made of glass.
The silicone tube + ground glass connection + portion which affixes to your Magic Flight Launch Box is approximately 20 inches long.
What's in the box?
1 x Water Pipe Whip
1 x Black Pouch for Storage
1 x Non-toxic silicon gel
1 x Instruction Manual
Cost and Availability
The MSRP for the Water Pipe Whip is currently listed at $30 USD.
The 14mm to 18mm Adapter costs and additional $10 USD.
For this Water Pipe Whip Review and the Magic Flight Launch Box review we used the authorized re-sellers over at VaporWarehouse.com
Impressions?
The Water Pipe Whip adds functionality to your Magic Flight Launch Box and improves performance when paired with your favorite waterpipe. Drawing longer denser vapor on higher temps/ while the battery remains engaged might be an obvious positive… I enjoy using a waterpipe, not only for cooling vapor, but to bring back some of the rituals from combustion (lost when using electronic vaporizers).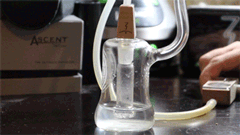 Using the Water Pipe Whip is intuitive; it grants users better draw rate control as well allowing them to see, as vapor fills the chamber. I have paired my Magic Flight Launch Box with several waterpipes and found those offering the lowest resistance (or "drag") to be ideal. Personally, I would recommend the Vapor Brother Hydrator, over a traditional beaker or straight tube waterpipe. Low resistance percolators allow for the vapor to be easily diffused creating little "chug." This, in turn, enables your waterpipe chamber to be filled densely– delivering that hard hitting punch often likened to traditional forms of combustion.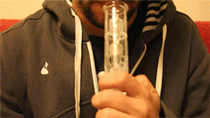 For anyone with preference to the Magic Flight Launch Box, the Water Pipe Whip is certainly one of the best ad-don items you can purchase. The whip is priced fair in terms of what is offered and helps bring your portable vaporizer in line with the power of some standalone units. I did find managing their Power Adapter + Water Pipe Whip to be a little cumbersome; and would caution anyone to consider the needs of their vaporizer before making the investment. However, if your preference for the Magic Flight is in its discretion and portability, adding a Water Pipe Whip will make your experience all the more enjoyable at home or wherever you can manage a waterpipe!

[divider][/divider]
Additional Images and Media: