The Mighty is an amazing vape all on its own, and the battery life always satisfies. So why do I drive myself nuts finding the best solution to charge the Mighty while I'm away from the house? Is a car charger the right solution or is a dedicated Mighty power bank the way to go?
Car Charger
---
Step one was to convince myself that I needed a car charger. Think about it, long drives from point A to point B while on vacation are the perfect time to charge the Mighty. With a car charger I'll have the peace of mind to run the Mighty battery down to 1 bar (or less) knowing it'll be happily charging back up in the car.
No way am I going to 'set up shop' by an outlet in public just to charge my vaporizer. Plus I don't want to carry my only Mighty charger out of the house with me every time I plan to be away for more than a day.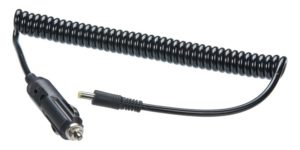 Now that that's decided, do I want to spend $20 plus shipping on a simple 12 volt car charger. No, not really. ((Instead I'll spend $99 on a power bank with free shipping!))
So the hunt for the best Mighty power bank begins. I'm not opposed to spending a bit of money on a portable charging solution, as long as I'm getting a good value.
Mighty Power Bank
---
After spending way too much time pouring through reviews and listings on Amazon I settled on the RAVPower 23000mAh Portable Charger Power Bank. Its got two USB ports, and an adjustable voltage output port. I set the battery bank to 12v and plug the right adapter (comes with it) into the Mighty and I'm ready to charge.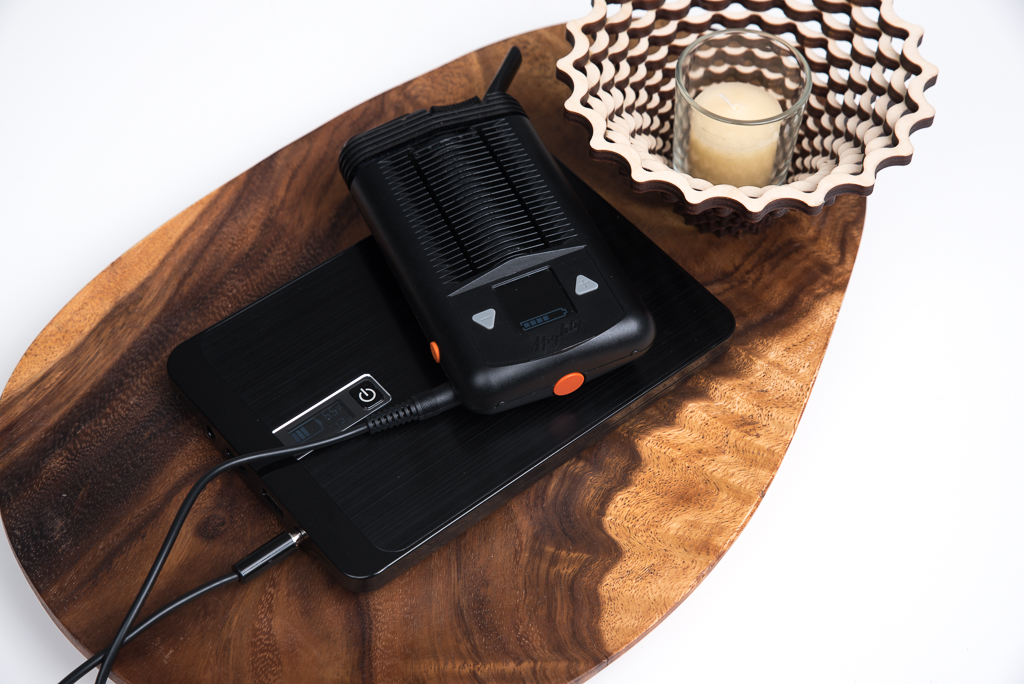 I've been using it for about seven months now and it's held up great.
The capacity is enormous; by my guess, it can charge the Mighty from empty to full four times before I need to recharge it. However, this battery bank isn't limited to just charging up my Mighty. I keep it in my laptop bag and use the two USB ports on top to charge my phone/tablet, or even my Crafty.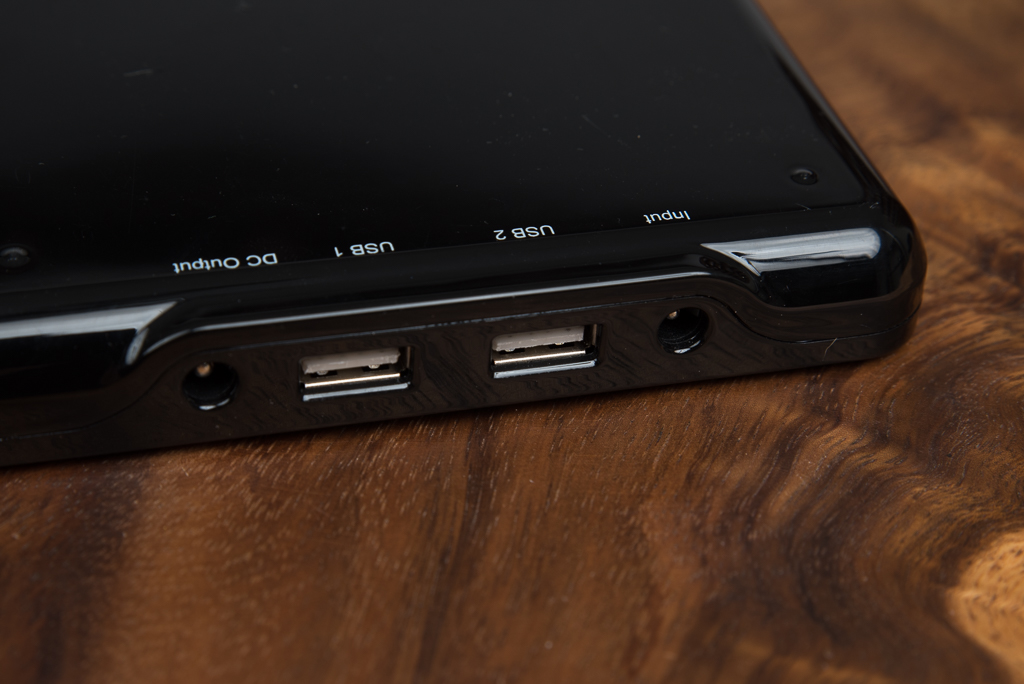 More than just the Mighty
---
I'm also able to charge my Retina Macbook Pro with this battery using a special adapter.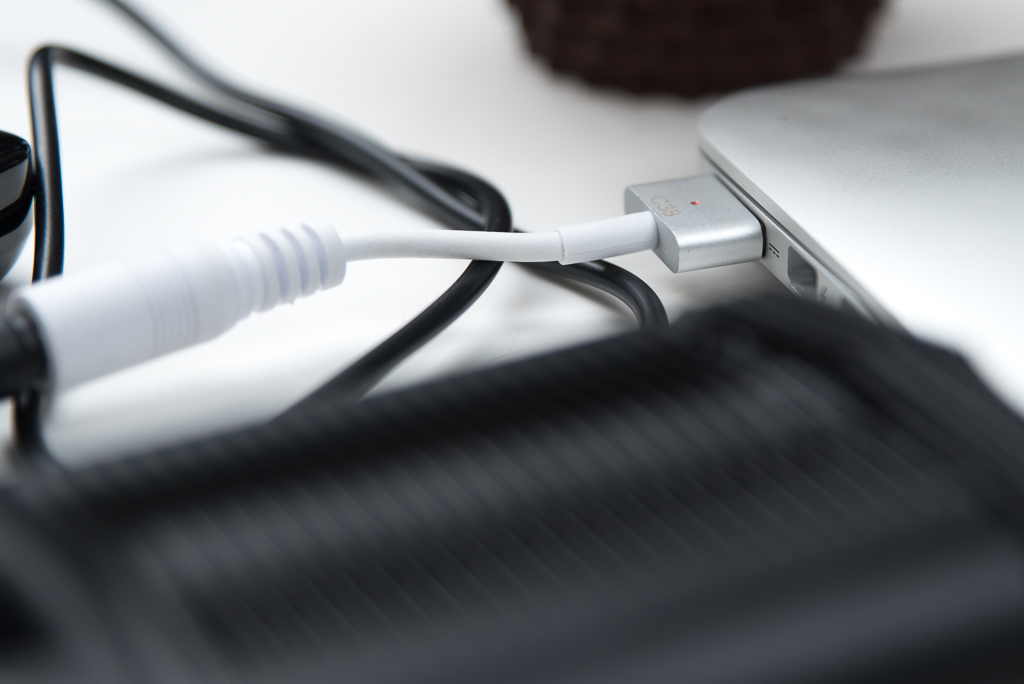 The full capacity of this power bank will charge the Macbook to about 80% from empty. If you're going to do this, please make sure you follow all the proper precautions and match the voltage on your power bank to the voltage on your laptop charger. In the case of my 13″ Macbook Pro: my charger is rated at 16.5v, so I use the power bank at 16v.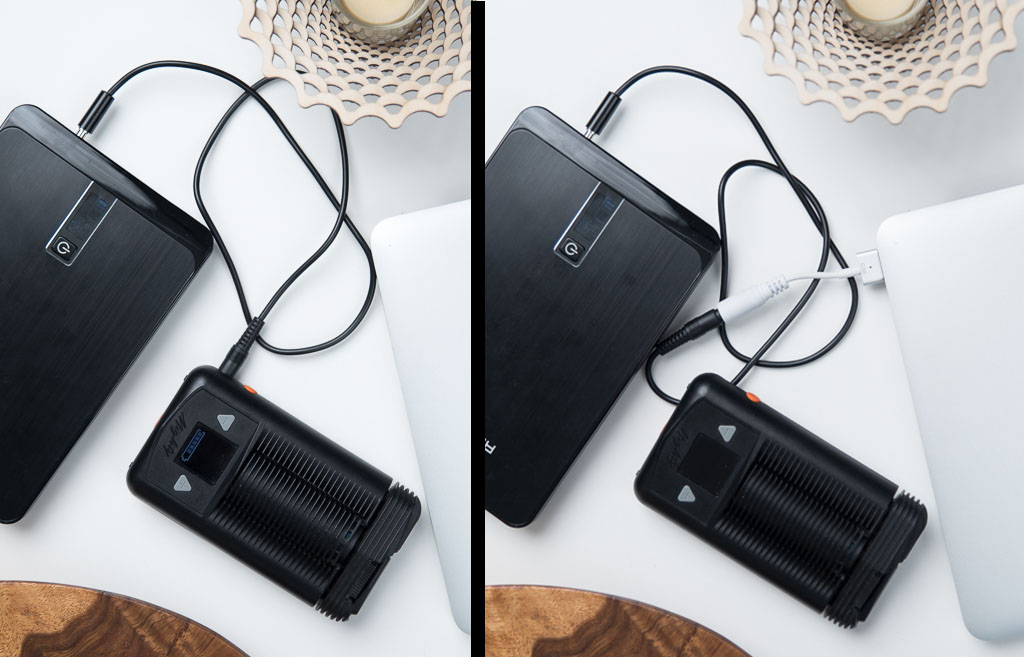 Cons
---
I didn't consider the weight of this battery when I first bought it, it weights just over 20 oz (557 g) and has a bit of heft to it. It is 7.2 inches (183 mm) x 4.84 (123 mm) inches x 0.71 inch (18mm) about the same dimensions as an iPad mini which is 7.87 inches (200 mm) x 5.3 inches (134.7 mm) x 0.28 inch (7.2 mm). If you travel with this power bank plan for the added weight, especially if you're carrying it in a carry-on bag or purse.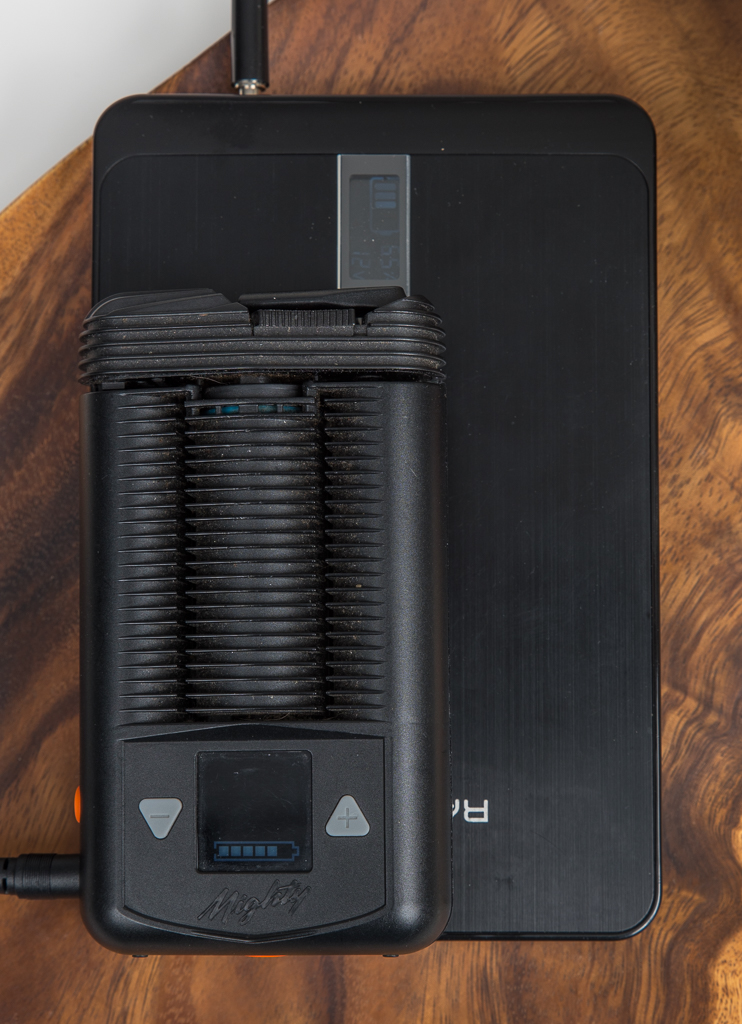 If you've been using a different power bank to charge your Mighty on the go let me know how you've been liking it in the comments below!
If you liked this post, please share it!