I've been salivating over this thing for over a year now.
Not that I've had a particular urge to make my own brand of herb infused butter.
I just hate going through the whole process, and an all-in-one solution really appeals to me.
Today I am working with EarthBalance Buttery Spread, I will call it butter.
What is the Magical Butter MB2e?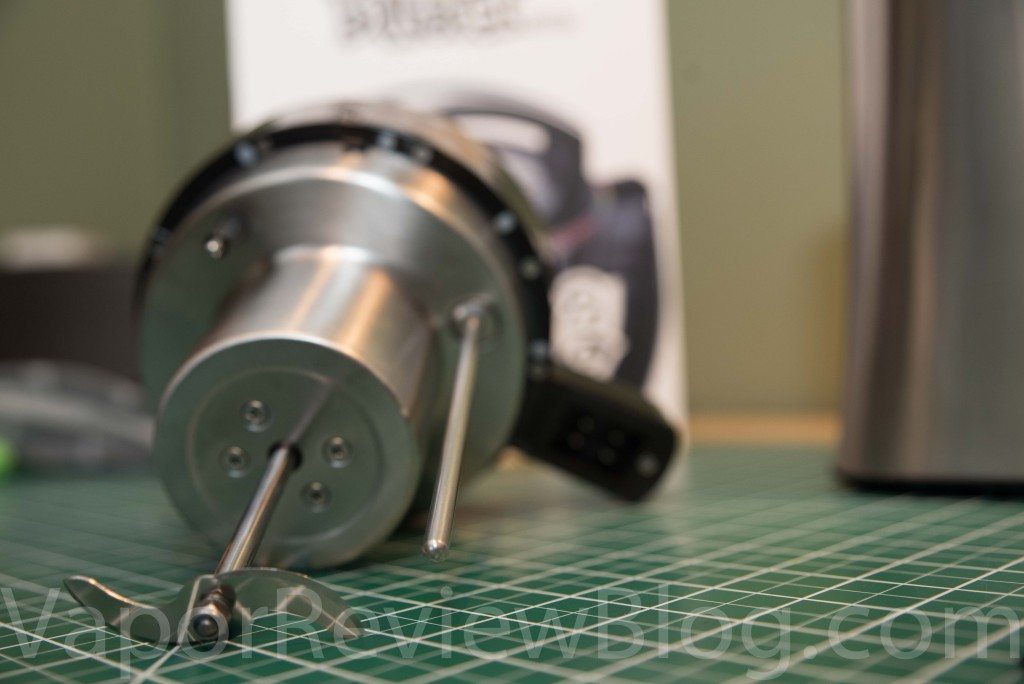 The MagicalButter is an immersion blender. You can also think of it as an upside down blender.
Upside down blenders don't strike me as very magical.
This is an upside down blender with a brain, some probes, and a heated container. This is a magical blender.
MagicalButter is an all-in-one kit to get you making herb infused butter (your choice of herbs).
In the box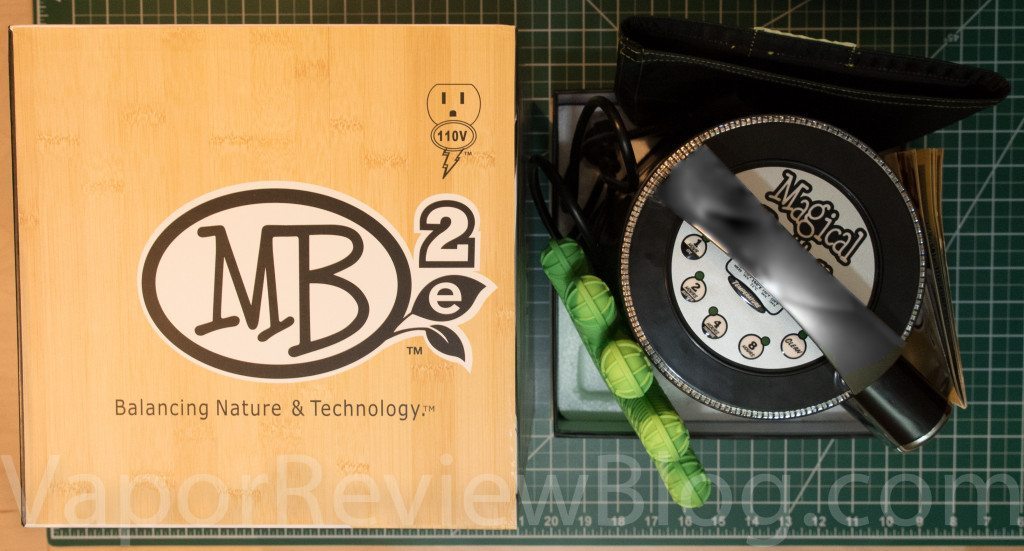 The MagicalButter MB2e seems to be packed well. The box is spiffy.
I say it seems to be packed well because I had a small tab break off of my unit in transit, but it doesn't affect the overall experience. Keep an eye out, nothing else was damaged or scuffed.
On a brighter note it's nice to see so much packaged with the unit in the box. Included are a silicone glove (don't burn yourself) and a 90 micron reusable filter bag.
Both of these accessories are high quality and make the process of making the butter a snap. Well done including the necessary accessories MagicalButter Inc. I've made messes or have gotten very frustrated making herb butter in the past.
Not this time! I had everything ready to go, no need to improvise, no mess.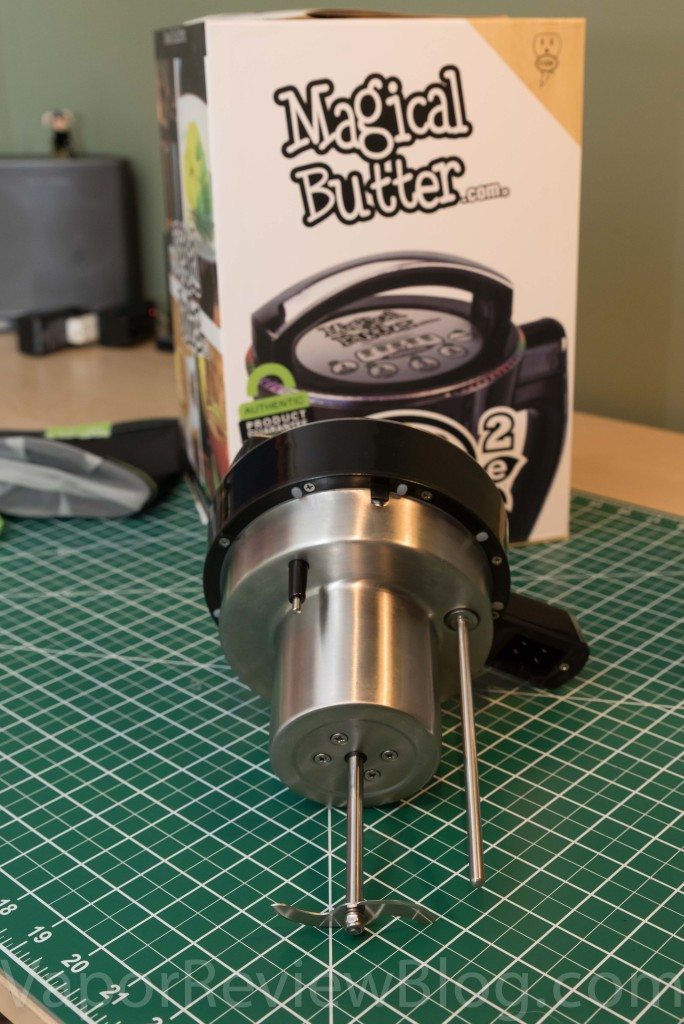 The Ins and Outs of my using the MagicalButter
These are my thoughts and notes after successfully making two cups of herb infused EarthBalance Buttery Spread:
Controls are easy: Press temperature, press time, done.
MagicalButter can decarb for you: I first ran one hour at max temperature to decarb my herb.
MagicalButter is loud during its blending cycle: Kids, don't think you'll secretly be brewing butter in the closet during the wee hours of the night… although some of you probably already do. This is a blender, expect blender noises.
The lights mean nothing to me: These lights throw a rave every time the MB2e starts crankin' out butter. I don't think they mean anything, not to me. I wish I could turn them off.
Is it done yet?: Wait for the beep when it finishes.
But, I was in the other room. Did it beep? It's not doing anything, it's just sitting there throwing a little light show. Maybe it's done. I shouldn't touch it, I should let it do its job. It feels like it's been two hours, maybe even more. *Beep* Ah, there it is. It's done. Next time I'm setting a timer on my phone.
I reacted that way both times I ran it…: Perhaps it was the light show that made me so neurotic, that's beside the point which is: It would be nice to have the lights display as an indicator of progress. Growing around the rim, or possibly just showing a succession of colors (e.g. red, yellow, green)
Needs a spout: Pouring the butter out of the MB2e wasn't difficult, but a spout would have made it easier.
Getting an error beep? Clean the overflow sensor: Because I ran the MB2e once at max temp to decarb, the overflow sensor got splashed on enough that it wouldn't let me run a second cycle until I cleaned it off thoroughly. It gets splashy in there.
[themify_box style="light-yellow rounded" ]Tip: The overflow sensor is the short black one with the metal tip.[/themify_box]
Mild odor during cooking: Mmmm is someone cooking? I can smell it and it smells good.
One cleaning cycle wasn't enough to do much cleaning: I ended up taking a damp soapy sponge and wiping the whole thing down inside and out. Then wiping the parts close to electronics or tight areas off. I rinsed the rest off in the sink, keeping the electronics far from the water. Cleaning was a breeze.
I love you reusable 90 micron filter bag: I hate you cheesecloth! You make everything messy.
Verdict
MagicalButter makes a great product. When it's time for me to make some butter, MB2e is MVP in my household.
I'm left with an overall feeling of satisfaction that I got the results I was looking for, all with less effort invested on my part.
To check out more info, or see the hard specs (they have a 220v version) check out MagicalButter.com
What do you guys think?
I'd love to hear suggestions and comments on how I fared with the MagicalButter. Comments also let me know the kind of info you guys value, so I can include it in future reviews.